Captain Jay Turner is the founder and lead bass guide for Jays Bass Bustin Guide Service. Captain Jay has been a professional bass guide for over 25 years on the most popular lakes and rivers in Central Florida. Captain Jay has been a professional, full time bass guide for the entire time. Captain Jay does not have a part time job, or a secondary career. His primary focus for the 25 years was becoming a leading bass guide and operating one of the most successful bass guide services in Central Florida.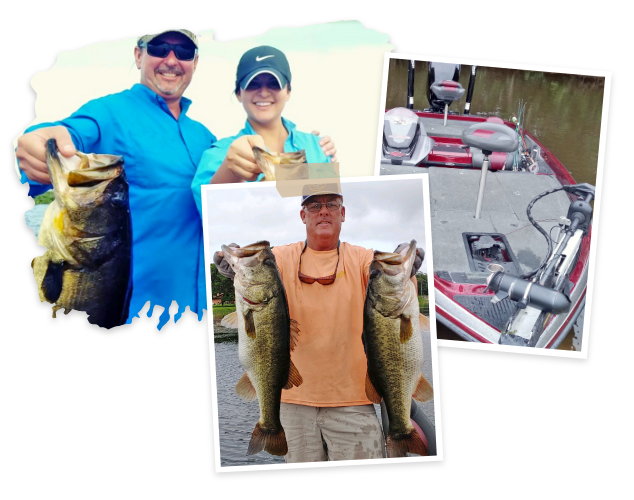 Check What Our Clients Have To Say
We can tell you every reason to go fishing with us, but we think our clients say it best. Seriously, go read what they say, and go read or ask other guides for the same information. We know you will see the difference. We take great pride in what we do, and we always say that if you had a great time with us, let everyone know.
When you book your bass fishing trip with Captain Jay, you can rest assured that you will get a professional, polite and competent fishing guide. You will be taken out for the day in a late model fully rigged Ranger Bass Boat, and you will be using the finest bass fishing gear available. No short cuts. When bass fishing with Captain Jay, you will get a true professional who will do everything to assure you the best time, and the most success.